Just when you thought we couldn't possibly discount our games any more, we go and do something like this… And COMPLETELY redeem ourselves!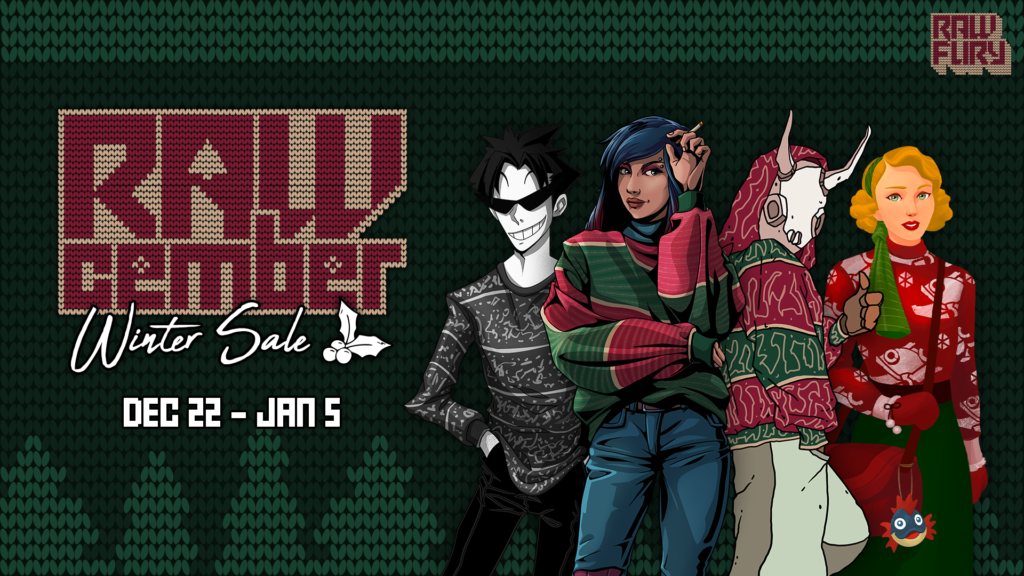 Sorry – Andrew here again 🙂, writer of such blogs as What is Rawcember, and Return of the NORCO Demo – and I just watched Dumb and Dumber for like the nineteenth time.
I could do Dumb and Dumber quotes for you all night (Oh look, frost!) but the higher-ups will get mad at me if I don't tell you about the HUGE Rawcember Winter Sale happening on Steam RIGHT NOW – where you'll find discounts of up to 90% off all our titles, including Sable, Townscaper, Kingdom Two Crowns, Dream Cycle, Per Aspera, Bad North, Atomicrops, GONNER2 and lots more!
Just watch this video if you don't believe me:
See! Told you so 😉 – go and check out the Rawcember Winter Sale page on Steam to see all the amazing Raw Fury games you'll be playing over the holidays.
~
Alright, it's with much sadness that I must announce that this will be my final Rawcember blog of the year. It's been surprisingly fun to write them, and both an honour and a privilege to share stuff with you over the last month. From NORCO's new and improved demo announce to Call of the Sea's one year anniversary; from the Art of Fury Rawcember auction to Dandara: Trials of Fear joining Apple Arcade. And the blog that started it all off – What is Rawcember? I peaked with that one I think, everything else went downhill from there 😉
However you spend your holiday I wish you long days and pleasant nights – and see you next year! – that NORCO demo drops in January, so stay tuned!
Goodbye my loooove,
Andrew 🙂