Welcome to the city where the omni-present 'Beat' means everything and music is used as a means of control. While city-dwellers dance to The Speaker's ruling tune, players must rebel and break out of its hypnotic flow by force.
In GUN JAM, an original, multi-genre soundtrack propels you across varied environments in the vibrant city of 'Mubel.' Carefully match your shots to the beat pattern and fight off hordes of tranced-out troopers and other enemies to survive the musical dystopia and restore freedom to the masses.
Key Features:
• A unique beat-pattern shooting mechanic
• Firefights are synced to an original, multi-genre soundtrack
• Adapt to different music, environments, and enemies as you progress
• An immersive art style and vibrant surroundings that react to the music
So, grab a weapon and your headphones. And prepare to obliterate enemies while blasting to the beat in this new adrenaline-charged rhythm FPS.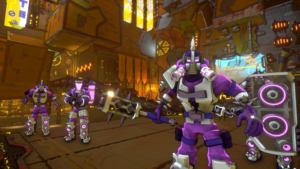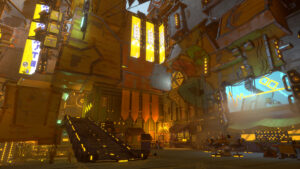 About the Developer:
Jaw Drop Games is an independent game studio based in the U.K. and we are a collective of experienced, award-winning game development professionals. We blend AAA production values with independent originality and creativity. Our goal is to create games with jaw-dropping moments.
Official Site: jawdropgames.com 
Twitter: twitter.com/jawdrop_games