Friends vs Friends, the frantically delightful deck-building FPS from developer Brainwash Gang and publisher Raw Fury, is hosting a Steam Free Weekend starting today through Sept. 18! And there's no better time to grab some mates and hop in: Friends vs Friends' newest map – Gas Station – is now live, plus you can grab the base game for 50% off – its greatest discount yet – all throughout the weekend!
Brainwash Gang and Raw Fury kicked off the Friends vs Friends Steam Free Weekend with a new trailer revealing the first details for "Wired Wrecks," the game's first upcoming premium expansion, coming this October. "Wired Wrecks" will introduce a brand-new area – Racco's Workshop – as well as 10 card backs, 10 hama chains and 5 new skins. This will also launch alongside a free update which includes a brand-new character free for all players: KlustR Jr, and 5 new cards.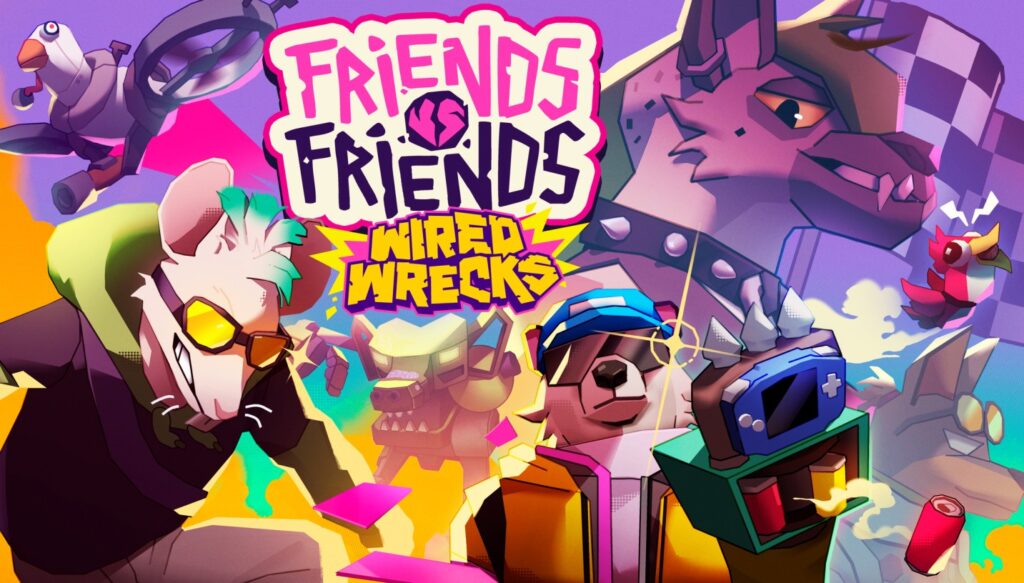 New and returning players can fill 'er up today with Friends vs Friends' latest free map: Gas Station. Set against looming billboards and an abandoned car wash, the Fossil Gas Station is the perfect battleground for all-out warfare. Use rooftops to get a sniper's advantage, weave in between buildings to duck for cover, and keep an eye out for the skylight to swoop down on unsuspecting adversaries. Gas Station joins the recently added Island to bring the total number of standard maps in the game to six.
In addition, there are fresh in-game cosmetics to grab today for badass Dobermann Donnie B, including a new skin, card back and keychain, free for all players.
New updates have also been added today to enhance the overall Friends vs Friends experience for all players. An improved matchmaking system adds grading to the post-match screen and gives players an overall ranking, displayed on their player portrait. New anti-cheat protections have also been implemented to detect potential exploits. On top of all this, the development team continues to deliver a variety of balance changes and fixes to the game based on community feedback to help ensure a fun and fair experience for everyone.