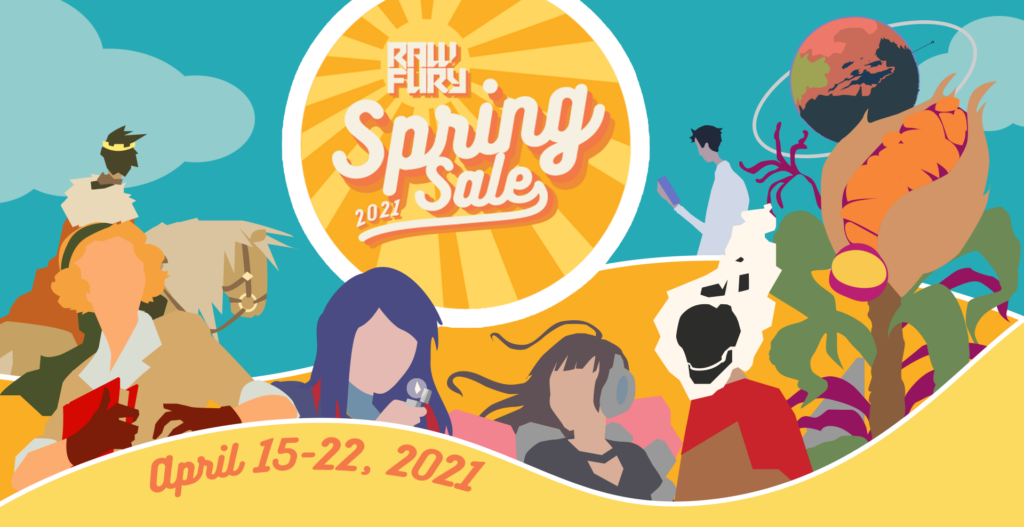 Spring is here with its sights and sounds to excite all around.
With it comes our sale to keep wallets happy for no more than a pound.
So hop and skip and cast away all bleak and winter fury
Whilst we hold your hand and guide you into the world of Raw Fury.

Atomicrops • Bad North • Call of the Sea • Dandara: Trials of Fear Edition •
GoNNER • GONNER2 • Kathy Rain • Kingdom Classic • Kingdom New Lands •
Kingdom Two Crowns • Mosaic • Night Call • Out There: Ω The Alliance • Per Aspera •
Star Renegades • The Signifier • Tormentor X Punisher • Uurnog Uurnlimited •
West of Dead • Whispers of a Machine

There's a 20% discount on all items during the Raw Fury Spring Sale.