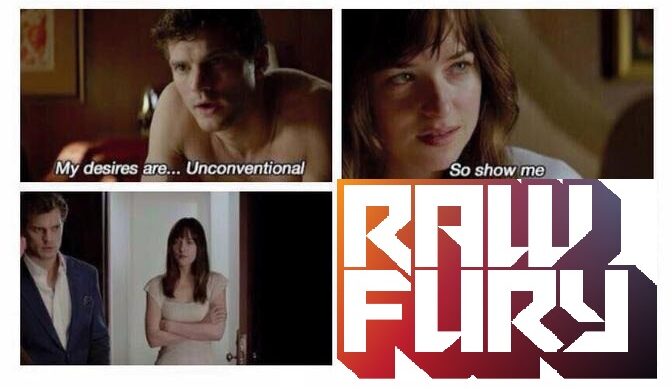 We figured we'd drop a few  gems that we've come across over the years that are not cyberpunk. With visibility being what it is in the saturated hellscape of the Markets in the Games Industry, a few handy pointers from your trusted Guides here at Raw Fury will surely come in handy. Unless you don't have as great of a taste in games as us of course, but then there's other sources where you can get your recommendations from. As we figure you already own all the great gems from the teams we work with (which you can find here), here are some games that are both not cyberpunk and also not Raw Fury (but still very great)! We saved some bonus ones all the way down in the bottom, not because we ran out of time or forgot to write about them or anything, it's just about delivering something a little extra every time to leave you satisfied and happy. Also, tell us your top 5 favourite games that people should look at (and link their storepage) – tweet them at us!
Dev: SOMI
Game: Replica (Steam/Itch.io/Google Play), Replica: A Little Temporary Safety (iOS)
Summary: Under government coercion, you've been tasked with hacking into the cell phone of someone you don't know. Use any means necessary to gain access and pull the information required.
Motivation: When Replica came out in 2016, it received a slew of awards and honorable mentions yet was overlooked by the industry at large. It is an incredibly clever game about phone hacking via social engineering that will have you really thinking about your actions long after you finish. Experience the mobile version if you can, it elevates the atmosphere and awkwardness to another level.
Itch.io: https://indiesomi.itch.io/replica
Steam: https://store.steampowered.com/app/496890/Replica/
iOS: https://apps.apple.com/us/app/replica-a-little-temporary-safety/id1172179917
Google Play: https://play.google.com/store/apps/details?id=com.zerorockent.replica&hl=en_US&gl=US

Dev: Noumenon
Game: Snakebird
Summary: Do you like puzzles, fruit and the notion of crossing a snake with a bird for no good reason? If the answer to at least one of those questions is yes, then Snakebird might be the game for you. Solve your way through this headscratcher of a puzzle game and help the snakebirds sate their hunger.
Motivation: Don't get tricked by the cutesy art, this game is as maddeningly brilliant of a puzzler as Baba is you, Stephen's Sausage Roll and it's ilk. You'll be cruising past the first few levels, slowly learning what's up, and then suddenly… That… itch. That thing where you look at a level, and it's clearly impossible – CLEARLY – but somehow if you just… move… a… no. But if you—- no. Maybe if I…. Nope fuck this. ACTUALLY WHAT IF… YESSSS. It can be played at a leisurely pace, and if you feel it's too rough you can go check out Snakebird Primer for a smoother ride.
Steam: https://store.steampowered.com/app/357300/Snakebird/
Android: https://play.google.com/store/apps/details?id=com.NoumenonGames.SnakeBird_Touch&hl=en&gl=US
iOS: https://apps.apple.com/us/app/snakebird/id1087075743

Dev: WZO Games
Game: Little Red Lie
Summary: Little Red Lie is an interactive fiction experience that riffs off of the classic 'nine-verb' adventure game format by allowing players a single mode of interaction with the world around them: LIE.
Motivation: If you haven't been paying attention to Will O'Neill and his endeavors – you're missing out. As for Little Red Lie, it's a narrative driven experience where your only interaction with the world is lying. Lying about how you feel, about wanting to stop smoking, about losing your job. It's as dark and nihilistic as it is well written, and basically plays out like vignettes in a theatre play. It's a hoot, but the type of hoot that gets stuck in your throat and slowly grows and festers.
Steam: https://store.steampowered.com/app/510520/Little_Red_Lie/ 
Android: https://play.google.com/store/apps/details?id=com.WZOGI.LittleRedLie&hl=en&gl=US 
iOS: https://apps.apple.com/us/app/little-red-lie/id1272918691

Dev: RageSquid
Game: Action Henk
Summary: Run, jump and butt-slide into the glorious toy-filled world of Action Henk! Become a master of momentum and defy physics as you race against a band of ragged 90s action figures to once and for all prove that Action Henk is the fastest of them all!
Motivation: Before everyone fell in love with Descenders, the crew at RageSquid created the best goddamn sonic style racing game ever to grace the earth; Action Henk. It's silly, colorful, full of buttslides and, most importantly, has an amazing sense of speed. Controlling the varied cast of characters feels amazing, and is fun all the way through – with or without friends. Add a level editor and a bopping soundtrack, and you have well enough stuff to carry you through the winter nights ahead!
Steam: https://store.steampowered.com/app/285820/Action_Henk/ 
Xbox One
PS4
Dev: LucasArts
Game: The Curse of Monkey Island
Summary: Look, it's the fucking Curse of Monkey Island the single greatest monkey island game there is. You play Guybrush, it's a lot. If you missed it because it didn't get a fancy HD update, then you'll best be wanting to spend a dollar here. (GET US THE FANCY UPDATE COWARDS I WILL PAY SO MANY MONY)
Motivation: Look at those clouds!!! There's singing barbers! EEEW lice! El pollo de Diablo?! It's everything you ever loved about 90's adventure games, in the last LucasArts game to make use of the criminally amazing SCUMM Engine, and it's the perfect, sundrenched carribean adventure for the dark season (on par with call of the sea, yeah you heard me 9/10 IGN 2020 sundrenched video game award winner call of the sea this game is that good so go get both). The music hits differently, it just taps into that feel good muscle, the puzzles range from oh but fuck me to *gamefaqs intensifies*, while the dialogue just keeps in that narrow range of great to greater. This is basically Selfcare: the game. Don't get me wrong, the first two are good (and some of the latter stuff ain't bad either), but the discourse on this series is ultimately flawed because it generally ends up saying stuff like "That other monkey island game was the greatest" and it's just plain wrong, so here we are 23 years later setting the record fucking straight. Just a heads up, if you thought baby shark was sticky, you'll be singing "A pirate I was meant to be" for the next 23 years or so.
Steam: https://store.steampowered.com/app/730820/The_Curse_of_Monkey_Island/ 
Dev: Cloak And Dagger
Game: Football Game
Summary: East Bend, Purchase County. 1987. You are Tommy, a local high school football hero in the town of East Bend. It's game night for the Purchase County Turbines and your sweetheart is waiting in the bleachers. Join Tommy for a night you won't forget… Something is amiss…
Motivation: Uncomfortable, surreal and occasionally brilliant, Football Game sticks with you like the taste of shit tequila and two packs of cigarettes. It captures a certain small town vibe, crushes it up with Lynchian-esque vibes and a great soundtrack that all prop up the great narrative and neat puzzles. It's short, it's cheap, it's a fucking shame you're sitting here and reading about it when you could be playing it right now for less than a half decent craft beer. Have you seen Suzy?
Steam: https://store.steampowered.com/app/654550/Football_Game/
Itch.io: https://shaun9991.itch.io/footballgame
Dev: Arbitrary Metric
Game: Paratopic
Summary: Smuggle contraband VHS tapes across the border. Discover the remnants of illicit industry. Prepare for an assassination. This is Paratopic, an atmospheric retro-3D horror adventure through a cursed fever dream.
Motivation: On the topic of short, cheap and punches way above it's weight class – here's another gem that you didn't spend enough time with. You play as an assassin, a VHS smuggler and a… birdwatcher? It looks like someone forced Silent Hill 1s assets into a first person perspective. It sounds like you took LSD and accidentally got stuck in a The Body concert. It's an unnerving experience, with a high probability of leaving you confused, bemused, worried and/or in desperate need of talking to someone, anyone, about what you just did. What. Did. You. Just. Do? And so you go back in, and think, and talk and it's somehow over in 45 minutes – again. Put your headphones on and strap in that jaw. BE SEEING YOU FRIENDO
Steam: https://store.steampowered.com/app/897030/Paratopic/
Itch.io: https://arbitrarymetric.itch.io/paratopic
Nintendo Switch
Dev: Ronny Wester
Game: C-Dogs
Summary: C-Dogs, the sequel to Cyberdogs, is a shoot 'em up computer game where players work cooperatively during missions, and against each other in "dogfight" deathmatch mode.
Motivation: We couldn't do a list of games to play in 2020 without talking about cyberpunk, of course! C-Dogs is a masterpiece in eight direction shoot'em ups, available as freeware and contains local splitscreen coop, death matches and campaigns. It also comes with an editor that allows you to build your own cool shit, and has a bopping early 2000s soundtrack. Many a young folks spent times in front of pentium 2s, mashing their way through this unforgiving, but ultimately very engaging dystopian game. It's either you or the muppets, so go grab your grenade launcher and go out there. Slam your young siblings or take on your mum in this boomerbanger! You thought Ultrakill was a retro shooter well guess what, C-Dogs rides for life. This entry goes out to the real ones.
Itch.io: https://congusbongus.itch.io/cdogs-sdl 
Dev: OPeNBooK9003/Vivarium Inc.
Game: Yoot Tower
Summary: You might remember that when you played video games in 1994 there was a specific title that everyone was talking about. It's a cult classic, and an inspiration for many of todays best practices – how to stand in line for elevators, go up stairs and many more. (Yes, DKC, FFVI, Elder Scrolls Arena, Doom 2 and yadayada also came out but lets be real – those are mcdonalds and this is some haute cuisine). In 1994, you played SimTower. You clicked in the dirt in the lower left corner, you doubled your money and you pushed your little lobbies like antennas to heaven. What you then forgot, lured in by that big money FMV fiddly stuff, was to keep an eye out for more. This is more. This is Yoot Tower.
Motivation: Yoot Tower is literally just the sequel to SimTower, and it's great. Go build, go dream, go get absolutely confounded as to why Steven won't take the fucking elevator if he's so unhappy with the stairs.
MyAbandonWare: https://www.myabandonware.com/game/yoot-tower-3sp 
There you have it folks, the top 5 games this xmas. If for some reason you are not swayed by the immense quality of our recommendations, you should definitely check out Tinkertown, Wintermoor Tactics Club and Paradise Killer which are games that definitely should be on all the lists. They might not be as overlooked, but they are definitely fun, endearing and great experiences worthy of time and praise.
Enjoy! 
by we, we mostly mean me (Johan) and David (David), so don't go yell at someone else if you dislike how great our recommendations are. Actually, don't go yell at David either it's mostly my fault, I snuck this one right past everyone and whoops here we are