Partners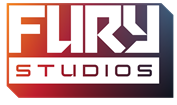 About the Workshop
Since our inception, we over here at Raw Fury have made it a point to put developers first as we work together to help bring their creations to life. For many, it's not just a job but the realization of a passion, and we're happy to support and take that ride alongside them. However, our mission is bigger than that! We really want to make the games industry a better place and give back whenever we can. We were much smaller at one point and back then developers took a chance on us publishing their titles when we were still proving ourselves. We're always looking for ways to pay that trust back to this inspiring community.
This year, we had quite a few Unreal Engine titles we collaborated on with development teams and noticed that, at times, it was challenging to find external developers to help with things like porting. There seemed to be a shortage of folks who could help us, and when we did come across a team who could help it was not always what we'd call "indie friendly" pricing. Historically, Unreal Engine has been used by much larger development studios so this wasn't too much of a surprise, but it was also a little bit of a wake up call. The demand for this work has been high this year, especially with many amazing games out there coming to next generation consoles. As exciting as this is, we worry about the smaller companies that might struggle to get the porting help they need for Unreal Engine.
This is where our mission comes in! In order to make things easier within the indie community, we have helped organize a series of virtual Unreal Engine trainings at no cost to attendees. Though these sessions take place online, for the first session we are prioritizing developers in the Balkans, an underserved region of the world where development opportunities like this are not as common compared to other established regions.
In March 2021, selected developers located in the Balkans can take part in this initiative! After completing the online course, there will be internship opportunities within the Balkans for those developers who participate.
Why are we doing this?
We want to lend a hand to people who have always dreamed of entering the games industry but could not because training was either too expensive or companies did not give them a chance
We want to help a region of the world where these types of opportunities are uncommon
The industry in general needs more of this type of skill and talent
We feel it's our responsibility to give back to the industry and help enhance it
We want to encourage diversity
We highly encourage women, non-binary folks, people who are less abled, people of color, and any other minorities to consider applying!
Hope to see you soon,
Andreea, Jeanette, Tom
Details about the Unreal Engine training course:
When will the course be taking place?
The online course will take place during March 2021, split into several weekends and afternoons, for a total of 34 hours. Exact dates will be shared with potential candidates in the near future.
What is the course content?
By the end of the course, you will know how to use the most important Unreal Engine features used in game development as well as making your own game in C++. You will also be able to implement features and debug problems using C++.
Who will teach the course?
Trainers: George "Danji" Cercheaza – Techincal Artist & Unreal Trainer and Alexandru Oprea- gameplay programmer & C++ trainer at GameDevAcademy Romania. We will also have special guests from Unreal Engine, Fury Studios and other gaming companies.
Send us your CV mentioning your development experience and a letter explaining why you are interested. Please add your details here
Deadline for applications:  February 3rd, 2021. The list of participants will be confirmed by: February 12th  2021.
How many candidates will be accepted?
For the first edition we are targeting a maximum of 20 participants for the online course.
In what language will the training be?
English.
What are the minimum requirements for applying?

Basic C++ understanding
Basic algorithms understanding
Broad understanding of programming concepts
Living in the Balkans (Croatia, Bosnia and Herzegovina, Slovenia, Serbia, Montenegro, Kosovo, Macedonia, Romania, Bulgaria, Albania, Greece, and the European part of Turkey)
Good level of spoken and written English
Will I get an Unreal Engine certification?
No, there is no official certification. But the course is approved by Epic and Unreal Engine.
What will you need for this course?

64-bit PC capable of running Unreal 4 (recommended)
Or a Mac running MacOS 10.14 Mojave or higher
About 15GB of free disc space.
Details about the internship:
Who is eligible for the internship?
Top students finalizing the course will receive the internship. The number of slots will be confirmed later on.
At this moment we hope to have the internship programs on-site, and for this you will need to be able to work and live in one of the Balkan countries where the partner studio is located.  Of course, if conditions are not favourable, the internship will also take place online.
In which company can I have my internship?
Fury Studios (Zagreb, Croatia) and other partners across the region.  The full list of partners will be confirmed later on.
Will the internship be paid?
This will depend on every company and local internship regulations.
When will the internship take place?
This will be agreed between the candidate and the company providing the internship.
What is the internship duration?
Two to Six months depending on the company.