Open-world RPG Cassette Beasts to be released
for consoles and PC, and comes day one to Xbox Game Pass.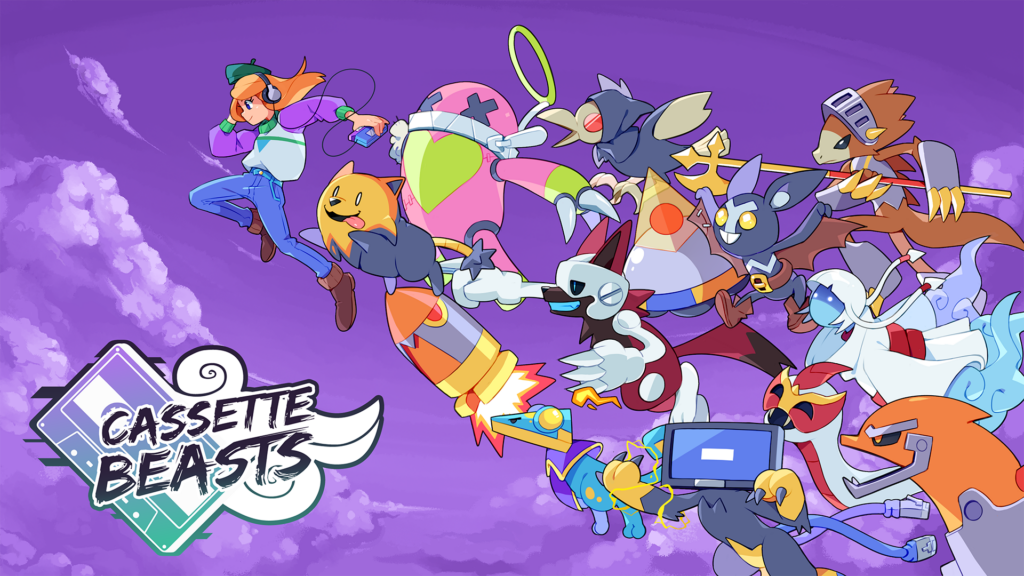 We're pleased to announce that we've entered a publishing partnership to bring Cassette Beasts, Bytten Studio's monster-fusing open-world RPG, to Xbox Series X/S, Xbox One, Nintendo Switch and PC. It will also be available to play at launch on Xbox consoles and PC with Xbox Game Pass.
Based in Brighton, Bytten Studio is comprised of Lead Artist and Writer Jay Baylis, and Programmer and Designer Tom Coxon. Cassette Beasts will be their second game and the first to release on consoles.
Cassette Beasts is a monster-fusing open-world RPG where players collect awesome monsters to use during turn-based battles. Any two monster forms can be combined using the game's 'Fusion System' creating unique and powerful new ones in the process.
More on the game can be found at cassettebeasts.com
About Bytten Studio
Bytten Studio is an independent game studio based in Brighton, UK. The team is comprised of Jay Baylis and Tom Coxon, who have over a decade and a half of combined experience working on successful pixel art indie games such as Stardew Valley, Starbound and Wargroove. Their mission statement is to make "weird and memorable games with lots of character." Lenna's Inception, released on PC in 2020, was their debut game. Their follow-up, Cassette Beasts, will be their first game released on consoles.