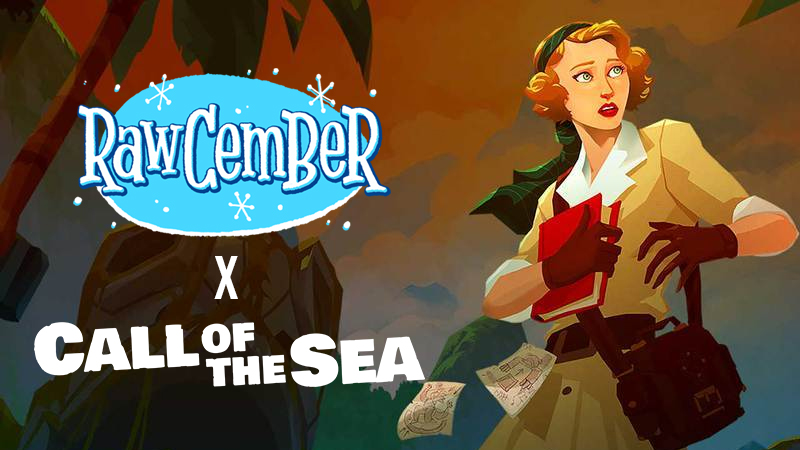 A message from the developers at Out of the Blue, creators of Call of the Sea and the upcoming American Arcadia:
Dear friends,
Today is Call of The Sea's second anniversary🎂 and we are happy to celebrate it with you all! Norah and Harry's story continues reaching new players all over the world, and we want to thank you all for the love and support you have gifted us with.
Some exciting things have happened since our last anniversary: Call of the Sea became available on additional platforms like the Epic Games Store, and we announced that you can bring Norah's adventure wherever you go as a Steam Deck Verified title!
We released two physical editions in partnership with Meridiem Games: Call of the Sea – Norah's Diary Edition, and Call of the Sea – The Journey Edition, the latter of which includes the exquisite Original Soundtrack (composed by Eduardo De la Iglesia) on a collector's-colored vinyl, a hardcover art book with more than 130 pages, and three lithographs with original artwork all displayed in a special Call of the Sea branded box. Thank you so much for your support!
You might have heard already, but we revealed that Call of the Sea is coming to Virtual Reality! It was announced as part of the Raindance Festival Immersive Selection and was nominated for Best VR Game. We released a brand-new trailer of Call of the Sea VR yesterday, as part of the UploadVR Showcase with our friends from Raw Fury.
Call of the Sea VR will be released for the Meta Quest 2 in Q2 next year, featuring full voiceovers in English, French, and Spanish.
Oh, one last thing: as we did last year, during this whole anniversary week, Call of the Sea will be on sale at a very special 50% off discount on Steam and GOG! Don't miss it!
That's a wrap for 2022! Follow us on social media so you don't miss any news. Thank you and see you next year!
Out of the Blue