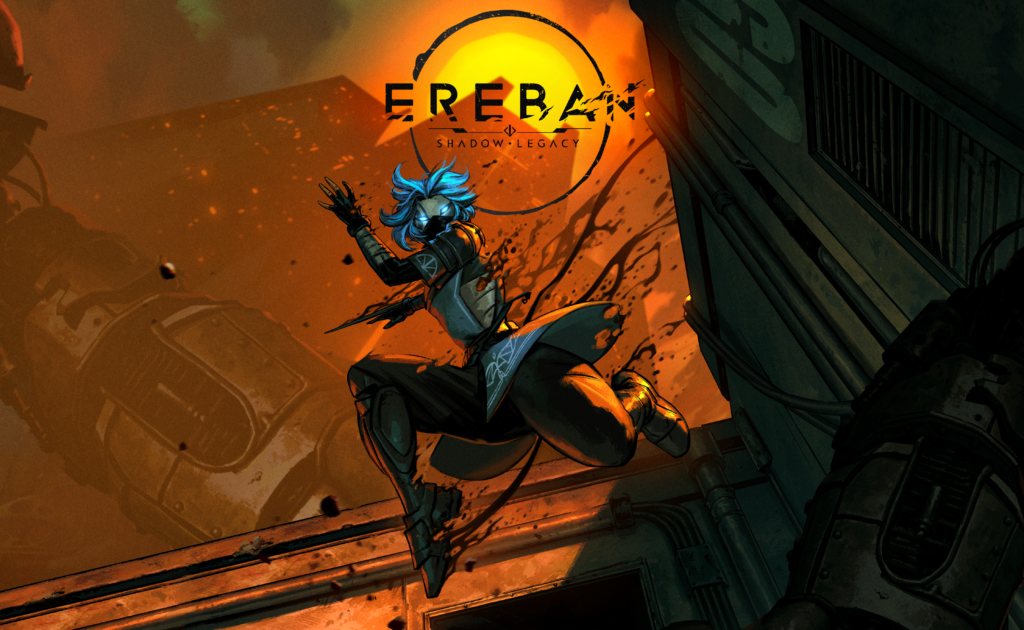 We here at Baby Robot Games, along with our publisher Raw Fury, could not be prouder to finally emerge from the shadows (pun intended) and reveal to you our debut game – Ereban: Shadow Legacy.
Wishlist Ereban: Shadow Legacy on Steam
Ereban: Shadow Legacy is a fast-paced stealth platformer that combines innovative gameplay mechanics with stunning graphics in an immersive and new original sci-fi universe. This is our announce trailer, created entirely with in-game footage, that just exclusively premiered in the Xbox & Bethesda Games Showcase 2022:
We are Baby Robot Games, a young studio based in Spain. We started as  a group of friends who have been passionate about games since we were children. At that age we already dreamt of creating games, but little did we know at that moment that this dream would become reality. Since then, more and more amazing people have joined us, sharing the same passion, to proudly form the team we are right now.
Our goal is to provide the same joy and memories that playing games has given us by creating highly enjoyable experiences using original mechanics, strong visuals and compelling stories – and you will find each of these in Ereban.
Besides, we have always loved stealth games, growing up with classics like Metal Gear, Splinter Cell or, most recently, Dishonored. We wanted to create something new in this genre that has given us such good memories, and this game is partly a love letter to those amazing titles but combined with original twists and other inspirations to make it what it is.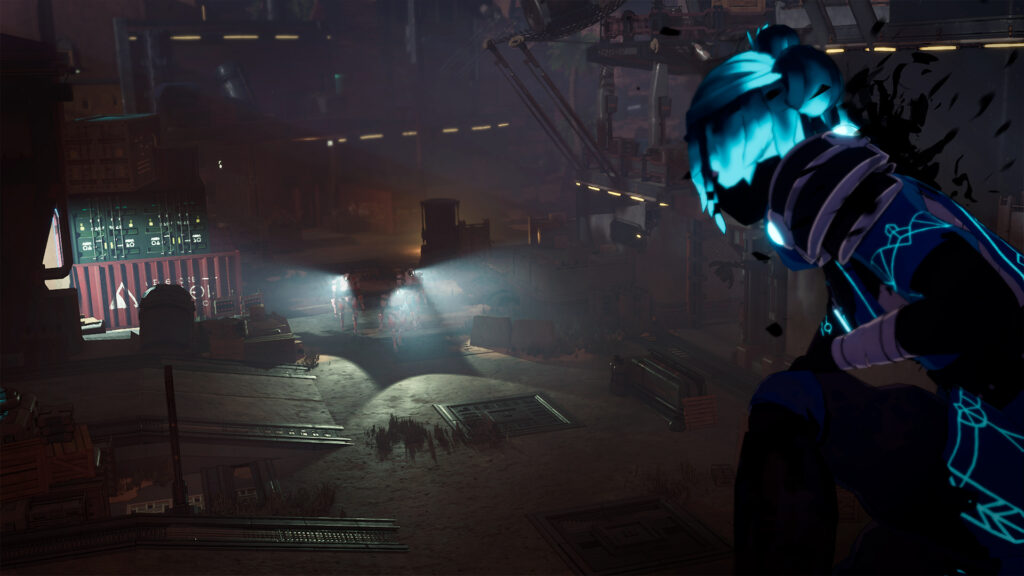 In Ereban: Shadow Legacy you'll become Ayana, the last descendant of a long-forgotten race with the power of merging with the shadows.
This unique ability, the Shadow Merge, will allow you to dive into the shadows and move freely through them to climb walls, reach inaccessible places, attack from cover or advance unseen. It opens a huge range of possibilities that, combined with Ayana's other shadow powers, her agility and her high-tech gadgets, will allow you to play exactly the way you want.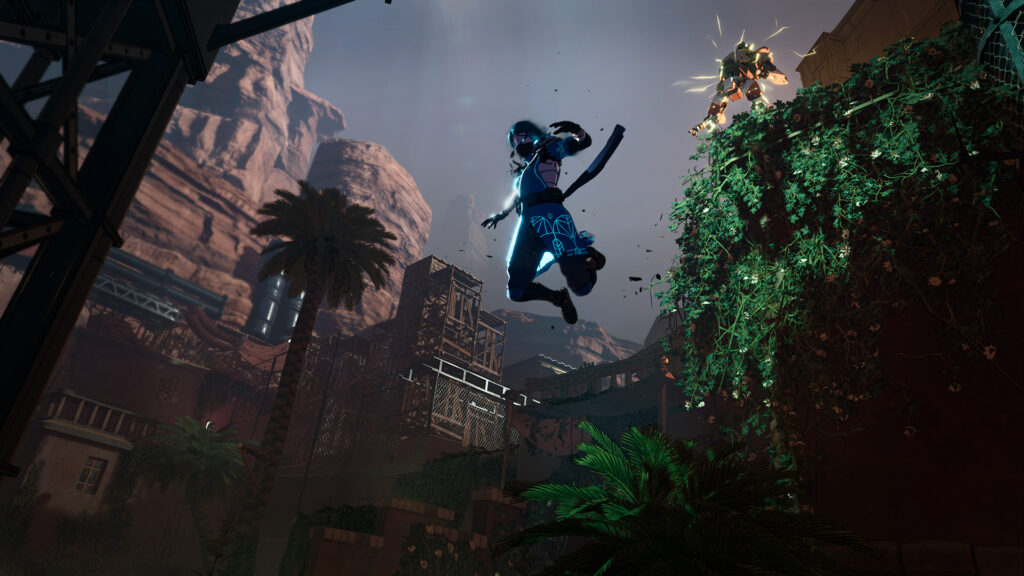 As the last Ereban, you'll unravel the mysterious relationship between the cryptic energy megacorporation Helios and your lost ancestors in a dying, morally grey sci-fi universe where actions go beyond good and evil.
In your search for the truth, you'll traverse ruins of lifeless cities, infiltrate sci-fi facilities carved into ancient temples and discover the remnants of your forgotten race.
And most importantly, you will have to choose to either cleverly avoid or mercilessly defeat anything at anyone that stands in your way. However, remember that nothing here is black or white, and actions have consequences.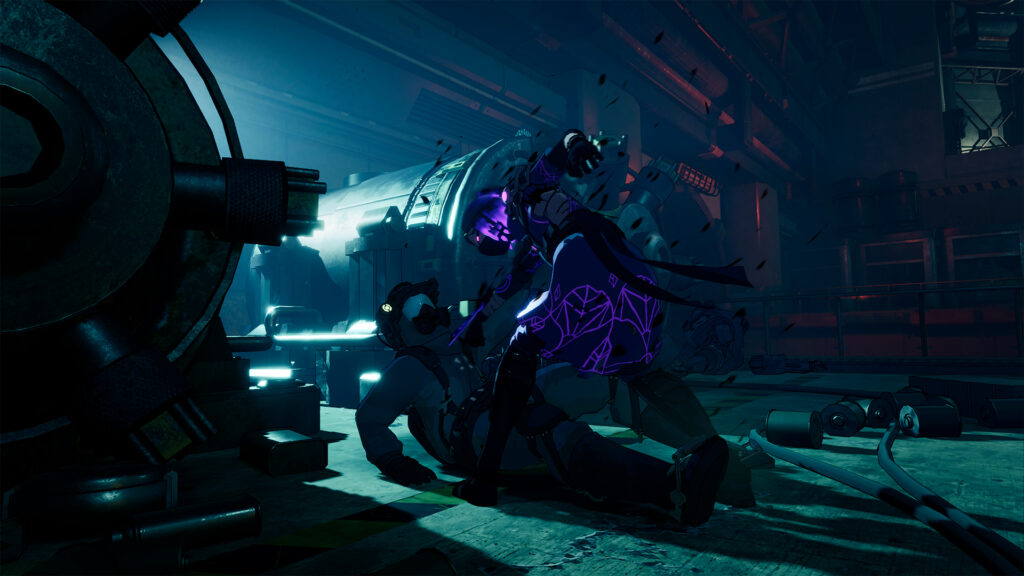 After years of hard work in the shadows (yes, we do love that pun), we couldn't be happier to have found such a great partner as Raw Fury, a team that is putting into the game the same effort and love that we do. We're sure that's visible at first sight just from watching the amazing trailer they made for the announcement (we love you Roland!); and same goes for the rest of the team!
Also, this would not be possible without all the people, devs, friends and family, that have helped us to arrive at the point we are now. Making games is fun and exciting, but also very hard and challenging, and we wouldn't be here without all the help and love we have received from them. We still have a lot of work to do and we're sure there will be difficult moments, but now, with this wonderful team and partner, we'll work hard to make Ereban: Shadow Legacy a game to be proud of, that all of you can enjoy.
And that's not all! We are so excited to have partnered with Xbox and honoured to announce that Ereban: Shadow Legacy will be Available in 2023 for Xbox Series X|S, Xbox One, and Windows PC – and available day one on both PC and Xbox Game Pass.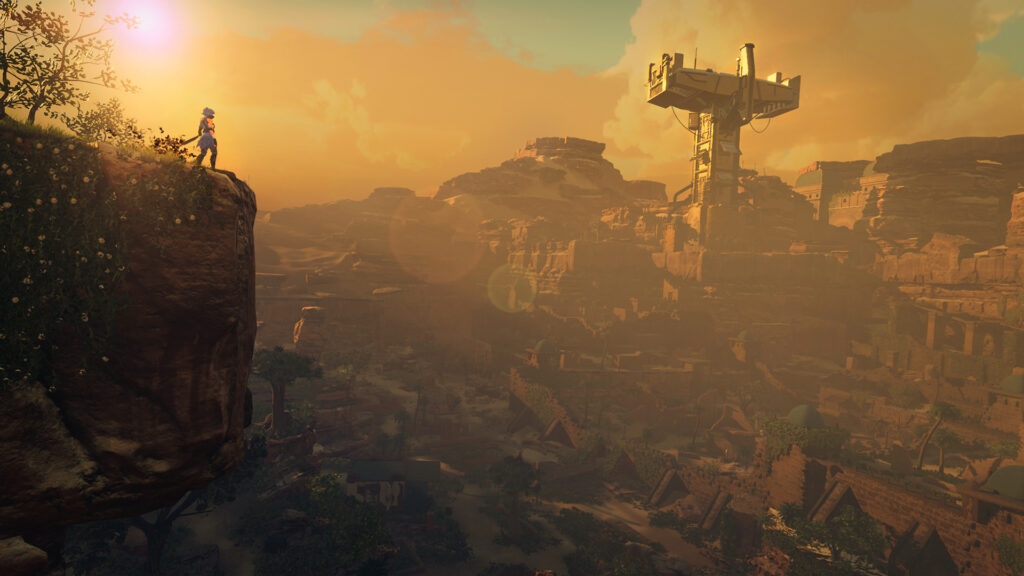 If you want to learn more about Ereban: Shadow Legacy please consider wishlisting it here on Steam, checking out our website at ereban.com, and follow us on twitter @BabyRobotGames – we can't wait to show you more content about the game, so stay tuned!
Thank you all very much and we hope you like it!
– Baby Robot Games Team