Welcome, Alchemists!
The Eerie Items DLC is out today! That means that you can now buy some extra Halloweeny items, including a new pumpkin house, candle decor, and a big gross tongue-shaped rug, PLUS everyone will also discover a few new (FREE) spooky decor items added to their game, but guess what?
One more thing: As a thank you (a spooooky thank you) to all of you, we've added a new home exterior for free, available to all players. It's called the Haunted House, and you can find it in the Moonstone Enchanter!
NO WAIT ONE MORE THING
NEW
SPIRITS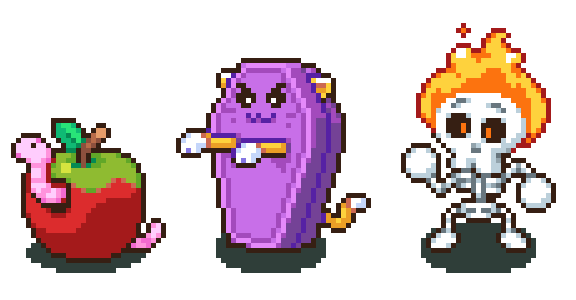 I'm going to keep their names secret for now, so you can enjoy the surprise when you find them in game, but I love them. I love them all so much.
This is our biggest patch yet – maybe not in terms of the number of changes, but definitely in terms of quality-of-life additions. We really, really hope it makes the game even better for you, and that you love all the new Spirits as much as we do.
Thank you again, and always, for your support, and HAPPY HALLOWEEEEEEEN!