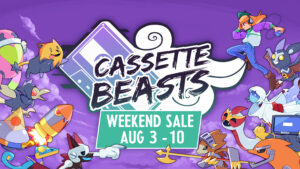 You heard us right! Cassette Beasts will be on sale for 25% off until Thursday, Aug 10 at 1:00 PM PT/4:00 PM ET/22:00 CEST!
For those new to the game, come join us on Discord at https://discord.gg/byttenstudio for tips on Fusions and how to navigate the world!
See you in New Wirral!
~ Bytten Studio